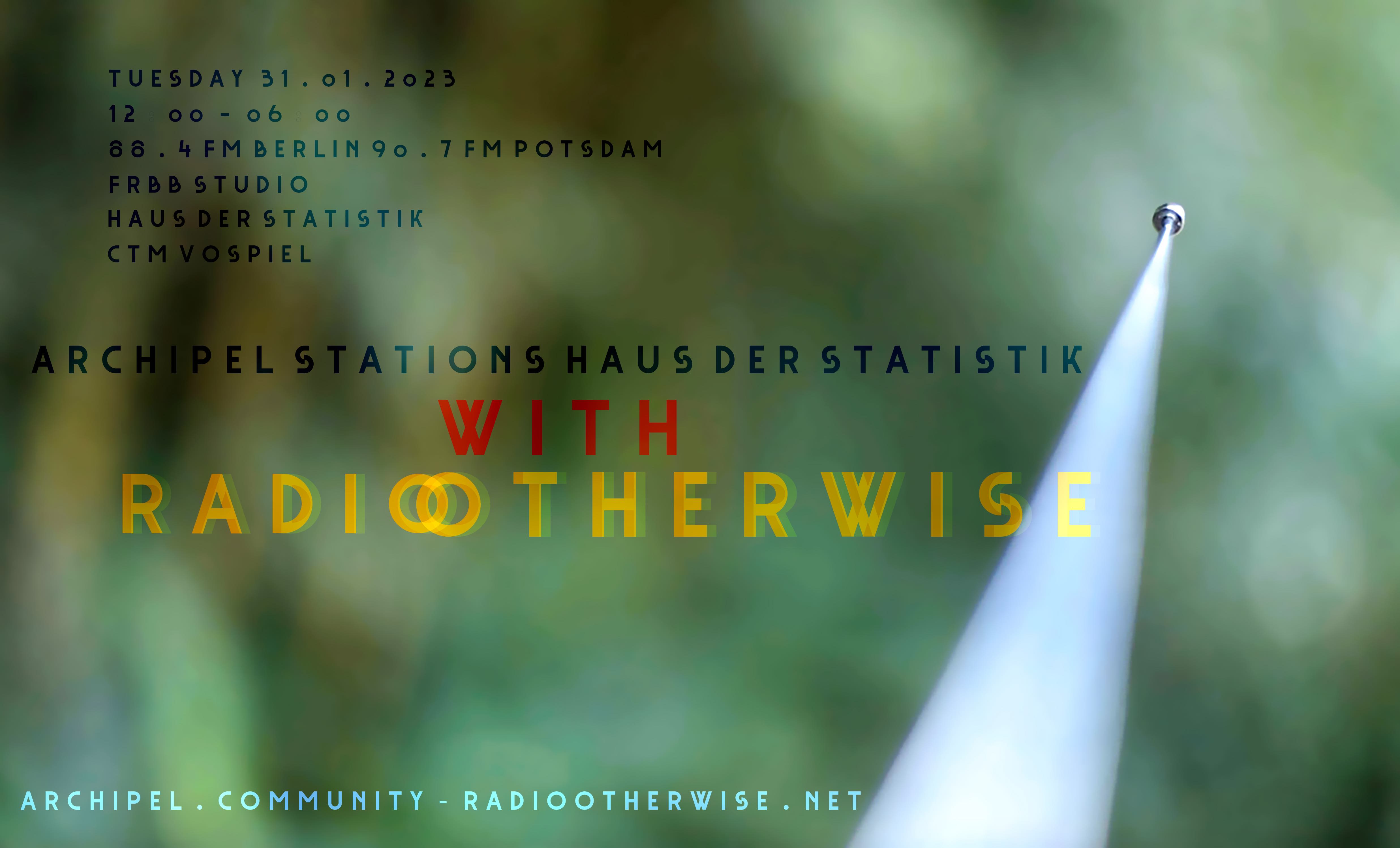 Archipel Stations / Radio Otherwise, 31.01.2023, CTM VORSPIEL
Our next 5th Tuesday long FM Broadcast online and on FM in Berlin 88,4 and Potsdam 90,7 is happening on 31.01.23 between 12:00 until 06:00 of the following day. This time we will be "stationing" the studio from Freies Radio Berlin Brandenburg at Haus der Statistik in the center of Berlin. We will be live between 12:00 and 19:00 and anyone is welcome to come by, there will be a hangout area outside of the studio with a fire pit and Gluhwein.

This time we house again experimentations by Radio Otherwise, an offshoot artistic research project initiated by Kate Donovan and Monai the Paula Antunes involving a vast network of radio enthusiasts, exploring the plurality of experiences present in radio-making in connection to ecological thinking. Thinking and doing radio otherwise means focussing beyond purely anthropogenic transmissions, recognising relationality within the spectrum of more-than-human radio ecologies.

Together with Radio Otherwise, the program will welcome contributions from and conversations with Eleni-Ira Panourgia, Shintaro Miyazaki, Jasmina Al-Qaisi, Budhaditya Chattopadhyay, Carla J. Maier, Nicole L'Huillier, Ela Spalding, the Shortwave Collective, Anais-karenin & Tatsuro Murakami, Marina Resende Santos, Marianne Jacquet, Antye Guenther, Sarah Reva Mohr, Niko de Paula Lefort, Ay Lak, Luka Toyboy, S4NTP, radio_mix_kassette and Mila Cloud.

The contributions to this broadcast are:

A Rhapsody On Bringing Back The Paleo-Way & Rave It With Some Techno. EN 30 Min
Shintaro Miyazaki's poem "A Rhapsody On Bringing Back The Paleo-Way & Rave It With Some Techno" from the book "Following the elephant-nosed fish. Reimagining our sensorium" by Susanna Hertrich & Shintaro Miyazaki, Diamondpaper, 2022
credits: Shintaro Miyazaki
Coexist (side A). 17 Min
"coexist" is a sound piece conceived for the installation "(un)visual latency". Using a pre-colonial South American technique, the medicinal substances of three herbs were extracted and transformed into sounds. Using the artist's music theory, codes representing photosynthesis, color, and associated minerals of each plant were decoded into a sequence of music notes, composing three different tracks. A fourth sound layer is added to that by transforming the word "coexist" into a sound.
credits: Anais-karenin & Tatsuro Murakami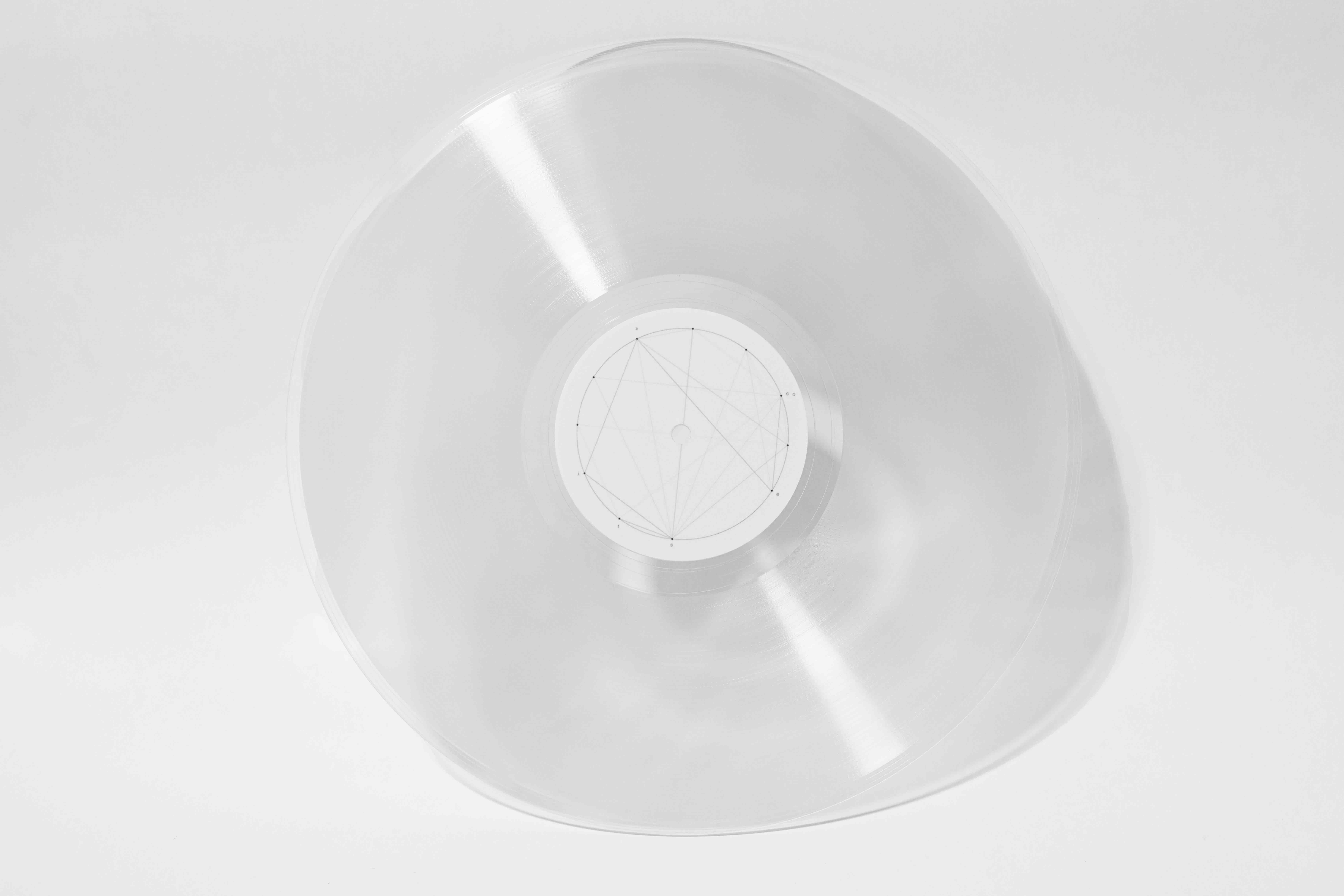 Common Grounds. EN/FR 60 Min
Archipel Editions is kicking off a series of live broadcasts / recordings, Common Grounds, with Chaosmos, a solo for acoustic guitar, voice and microFM radio ecosystem by Archipel Stations resident Niko de Paula Lefort.
Whether you listen or not, what does it matter to me?
Whoever passes by, whether they listen or pass by, what does it matter to me?
If you listened to the wind, when it blows in the beech trees and bellow in the air;
If you know how to listen to the wind, when it leads its clouds like great sea birds, and when it bellowed in the air with its throat of frost;
if you have sometimes heard the fountain and the river and the leaf cry, the whisper of the ripe grass in the meadows,
you may know what I have to say.
You already know it.
Marcela Delpastre in Pagan Psalms
credits: Niko de Paula Lefort
«Constellations of Listening» with Shortwave Collective. EN, 60 Min
nternational feminist group Shortwave Collective search for radio reception via homemade radios, EMF, VLF, VHF scanners and other radio devices. Constellations of Listening draws on material sourced over many months and across time zones, from listening sites connecting environments, technologies and voices. For more information visit www.shortwavecollective.net
credits: Shortwave Collective
FORCES. EN, 38 Min
Forces is a compilation of nine songs written and collected by Ela Spalding between 2012 and 2022. In varying measures, it addresses our connection to nature and also the human obstacles that seem to constantly get in the way of us having more harmonious relationships with each other and our environment.
Co–produced with Estudio Nuboso part of the proceeds go towards the care of a very special piece of cloud forest in Panama - El Jilguero Reserve. Each track is paired with analog photographs taken by Ela, also within that 10 year range. She has created a limited edition book of 100 to go with the album, which can be ordered directly from her by writing to connect@elaspalding.com or via her Instagram @elaspalding. This digital album was released on December 21, 2022. An analog tape version coming out in Spring 2023 with Rehberge Records.
Music and lyrics by Ela Spalding
Recorded at home in Berlin with field recordings gathered in Torio and Bajo Grande, Panama.
On Goldmines, cello, arrangement and mix by Barnaby Tree.
Digital mix and master by Michael Hughes.
Listening, moral support, forthcoming analog re-master by Rachel Taylor of Rehberge Records
credits: Ela Spalding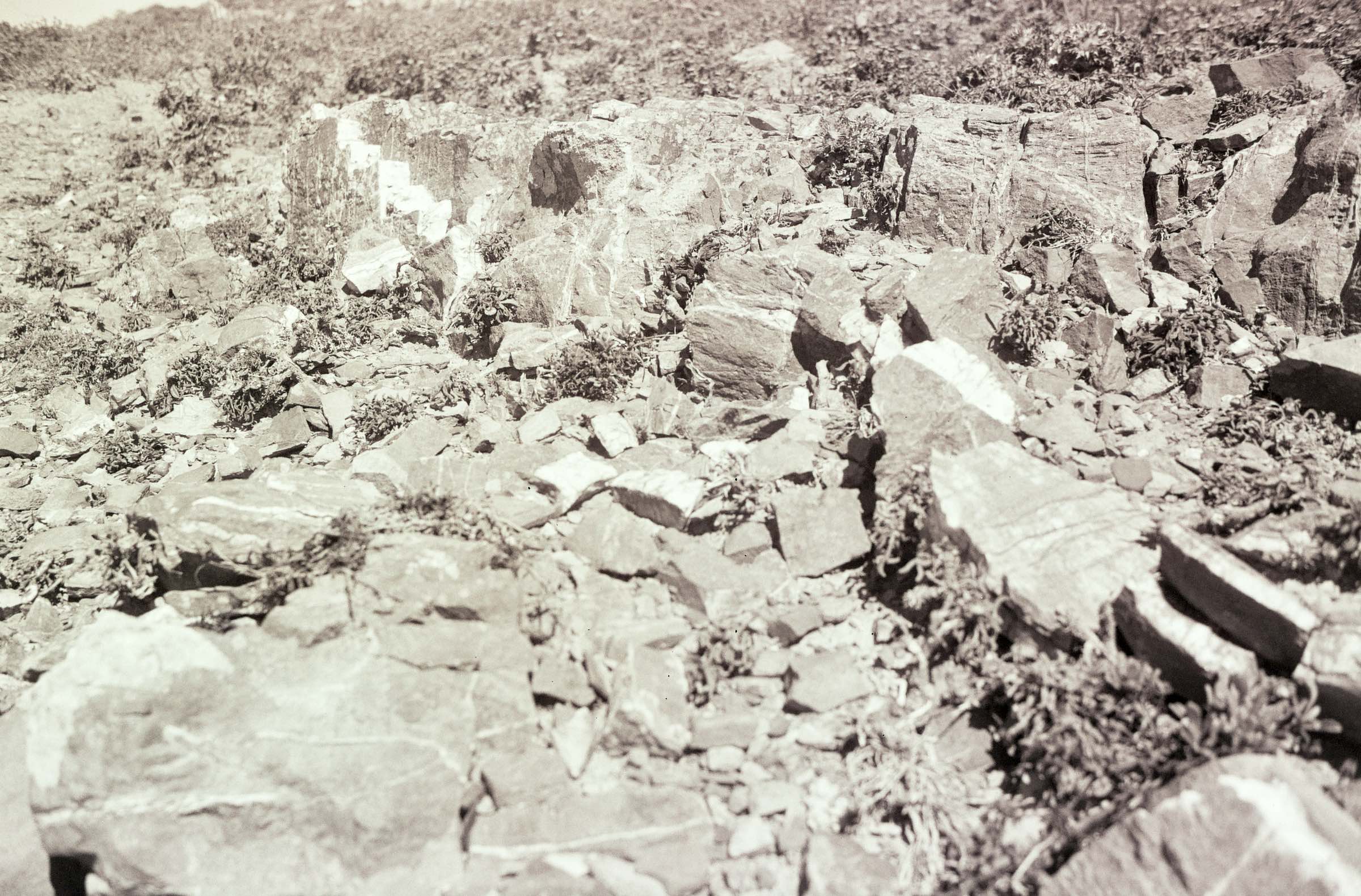 goyo 고요. 17 Min
a collage with miniatures, compositions, field recordings, questions, silences and the voices of artists from Argentina, Belarus, Georgia, Germany, Greece, Korea, Mexico, Russia, the USA and Slovenia.
Aliaksandra Yakubouskaya
Andreas Greiler Basaldua
Anne Wellmer
Ariathney Coyne
Daeun Joo
Han Gil Jang
Jeanna Kolesova
Lena Kocutar
Paloma Schnitzer
Rebekka Jamila
Mariam Aslanishvili
Victoria Martínez
credits: S4NTP
Graylight. 30 Min
Graylight is the latest album from Mila Cloud. Mila is the ghost of a housewife from Warsaw, Poland, who plays and records instrumental songs in the dronegaze / doomgaze / cloudgaze style. Mila likes smoking on the balcony, playing ghostly songs and watching short YouTube videos like "5 Terrifying Waves Caught on Tape" or "10 Biggest Waves Ever Recorded". She likes fuzzes, delays, phasers and other quirks. Sleepwalking.
credits: Mila Cloud
Island of tears. 60 Min
"Island of tears" is the name of monument in Minsk commemorates the Soviet soldiers from Belarus who died in the long war with Afghanistan in the 1970s. It's also the way I see my country nowadays - where the island is the whole county that is isolated and frozen in time, where traditional culture and language is the object of discrimination, as it is associated with the expression of political views. Traditional songs were given to me by ethnographer Regina Gamzovich and ethno group "Tradicyaja" <3 .In addition to the traditional songs, the DJ set includes sounds from factories, trains, conversations, collected in Belarus or found on aporee.org. It's my way to come back there and also manifest all the beautiful and strong people li(o)ving there.
credits: Ay Lak
Listening through the days and nights. EN, 30 Min
Budhaditya Chattopadhyay reading a poem, playing some sounds and in conversation with Radio Otherwise. Budhaditya is an Indian-born media artist, researcher, and writer, with a PhD in artistic research and sound studies from Leiden University, The Netherlands. Chattopadhyay is a professor at Critical Media Lab, Academy of Art and Design, University of Applied Sciences and Arts Northwestern Switzerland.
https://budhaditya.org/
https://soundacross.org/
credits: Budhaditya Chattopadhyay
Planetary Audio Piece #2: Saturn. EN, 60 Min
Traveling through the universe in several episodes, packed with sounds and memories, the bittersweet taste of far distanced stories that will fill your ear with a tickle and place marbles in your mind to play with. This episode explores what saturn sounds like - join for an acoustic voyage into rocky particles, slow circulations and stormy phases of a gas giant.
Tracklist:
Polypores - Foil by Behind The Sky Music
Hard Level Force - Craven Faults
台灣把脈 - Yang Cheng
Patina No Title - Credo Zone
6am (Iris Mix) - JJ+JS
First Breath - Tangerine
Undecided - Fedbymachines
Who Wants To Live Forever - Vanishing Twin
We're ghosts now, it's true - Heraclitus Akimbo meets Psychic Surfer
Corporeal - Broadcast
JOY VACUUM by ---_ (BALAM ACAB)
Brainpower - Interior Light
Mirada Triste - AUPS & Tolk
credits: Sarah Reva Mohr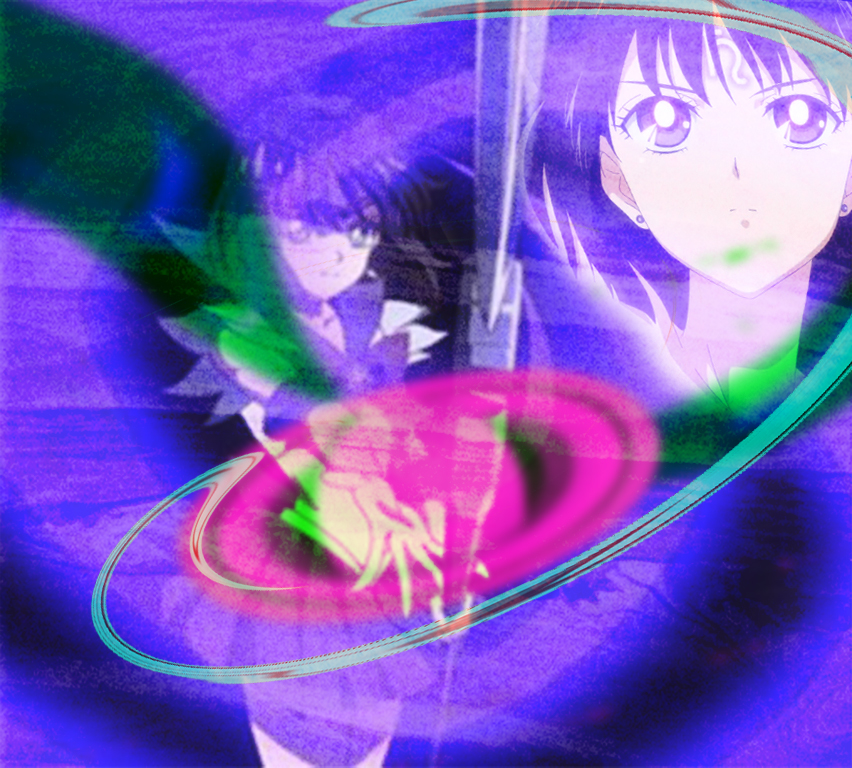 Radio_mix_kassette new releases. EN, 60 Min
Radio_mix_kassette is a internet radio that has been around at mixcloud for some years with field recordings, sound experiments, jam session, interviews, dj sets and more. For Archipel Stations it edits special on artists under the umbrella Artist focus.
In this radio mix my focus was on new release from 2022-2023
Hekla - silfurofinn from the album XIUXIUEJAR
In3dee - Back in 105 from the album Margrét
THE CULT OF ONE- THE CULT OF ONE from the album MONOMANIAC
Styrmir - Blessings are coming your way Wunder Kombinat
kippi kaninus - Pendul (demomix)
guðir hins nýja tíma - Kysstu mig from the album ég er ekki pervert er spæjari
knackered - chatbot slang from the album DRULLUMALL 4 / Póstdreifing
russian girls, bngrboy - Allt
deep heavy fear - Dark Days from the album dark days
Kraftgalli - átta í morgun from the album Kulomb
dj gulli - Súlnasalur from the album 001 / Skúlagata
7th sound - high et monalisa from the album hihh et monalisa
Ultraflex - Under your spell from the album Infinite Wellness
martina bertoni -Inversion from the album Hypnagogia
Romy, Fred again - Strong
Björn Magnusson - ethereal faith from the album nightclub music ethereal faith
The End
credits: Radio_mix_kassette and various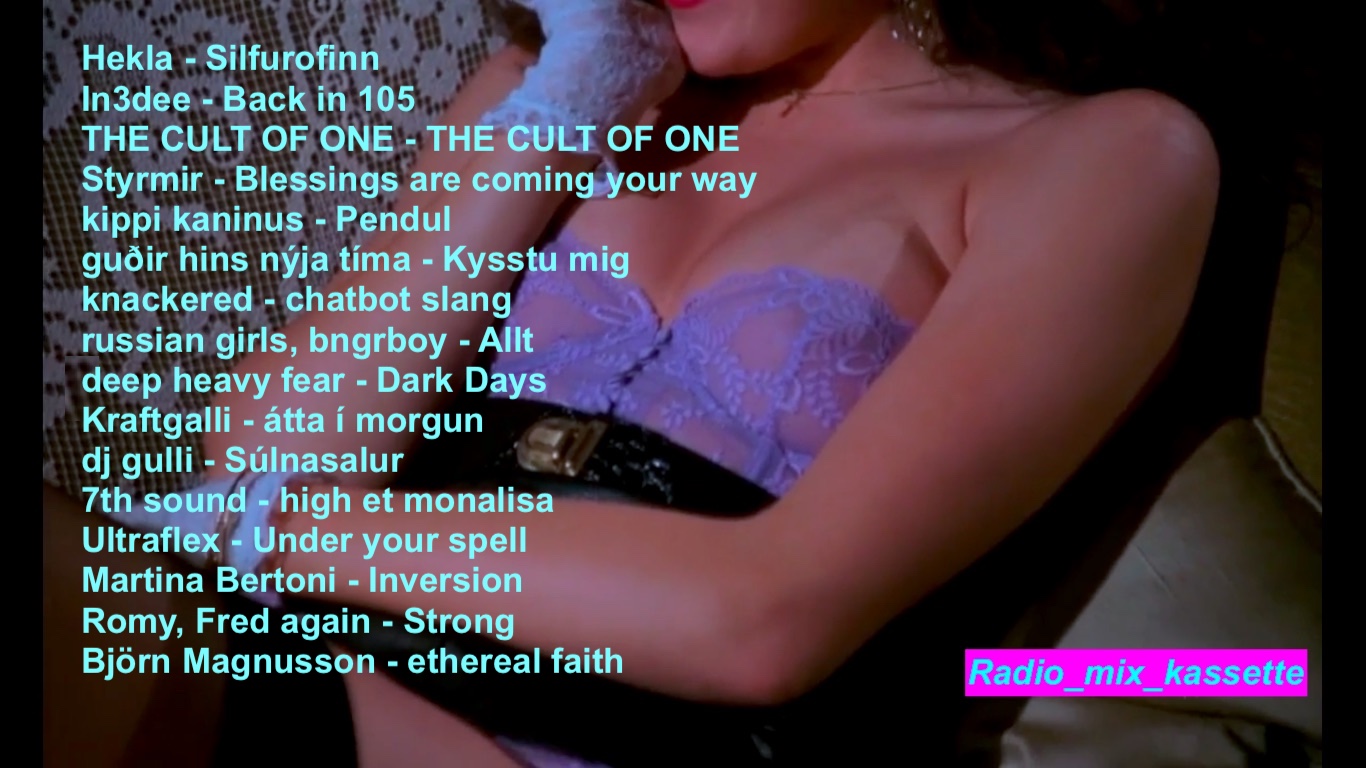 Marianne Jacquet Ghost Stories. 17 Min
Marianne Jacquet is a story catcher and narrative artist who explore the field of radio, installation and music. Ghost Story is a serial of radio podcast collectes in Taipei and that keeps travelling.
Ghost Stories # 2 The Barber by Sun ny Chen the red dress by Vivid Lee
Ghost Stories # 3 JACK 6,16' with Jack Kuo
Soundcloud
Website
Blog
credits: Marianne Jacquet
Radio Otherwise. EN, 180 Min
Kate Donovan, Monai de Paula Antunes, Niko de Paula Lefort & a vast network of radio enthusiasts approach radio beyond purely anthropogenic transmissions, recognising relationality within the spectrum of more-than-human radio ecologies. In this live sessions they talk to and present works by Eleni-Ira Panourgia, Shintaro Miyazaki, Budhaditya Chattopadhyay, Carla J. Maier and Nicole L'Huillier.
Eleni-Ira Panourgia, sound and visual artist and researcher: https://eleniirapanourgia.com
Budhaditya Chattopadhyay, artist, media practitioner, researcher, and writer: https://budhaditya.org/
Carla J. Maier sound studies and postcolonial studies scholar: https://norient-festival.com/Carla-J-Maier  http://www.soundstudieslab.org/author/carla-j-maier/
Nicole L'Huillier works with sounds, vibrations, resonances, and multiple transductions to explore more-than-human performativity and agency from micro to cosmic scales:https://nicolelhuillier.com
credits: Kate Donovan, Monai de Paula Antunes, various guests
Shit Platypus Says. EN, 83 Min.
Ep. 53: The Elections & the Left, and Platypus Review # 152 Shit Platypus Says (SPS) is a podcast dedicated to reflecting on the current state of politics and culture in the post-Trump era. SPS takes its name from Platypus: a political organisation dedicated to education on the history of the Left and ultimately to the reconstitution of the Left internationally. We take our name from the strange egg-laying duck-billed mammal that seems to make no sense to natural history, whose characteristics make it hard to categorise. Like the Australian animal, Platypus brings disparate perspectives that usually would seem to not belong together. Platypus's education provides a way of understanding the world -- history, politics and culture -- a way of providing a plausible explanation for what exists from a Left-centric point of view. In order to make sense of the present, amidst the crisis of Neoliberalism, we find it necessary to acknowledge the historical failure of Marxism and decline of the Left in the 20th century, to investigate the various positions on the Left, and to evaluate their saliency for an emancipatory politics of the present.
In the first part of this episode, Lisa & Rebekah are joined by members, Laurie R. & Jasper to talk about how Platypus has captured the relationship between the Left & the elections. They have gone into the archives of the Platypus Affiliated Society, and have asked how our work can help us to think about these inflection points on the Left across the elections, namely, 2008 (Obama); 2016 (Brexit; Trump; AfD); 2020 (Trump & Biden, Corbyn & Boris); and the coming 2024 election. In the second segment, Pamela sits down with the Platypus Review Editor-in-Chief, Lou S., to discuss what is in the Dec 2022—Jan 2023 issue, including the interview with Vivek Chibber, his perspectives on ideology, the task of the Left today, and the DSA & the elections, as well as a book review of Chibber's book by Russell Jacoby, and the interview with Enzo Traverso.
credits: Pam C. Nogales C., Laurie Rojas and various.
Telematic Walks. EN 40 Min
"Telematic walks" are walks guided by Marina Resende Santos in a location, and followed by listeners in their own places. In this way, listeners walk in the narrator's neighbourhood and experience their soundscape and urban form, while making unusual paths in their own space and experiencing more acutely its barriers, segregation, social composition. The work has to do as much with urban practice as with authority and our (un)willingness to surrender it to another consciousness. This episode with be conducted from the premises of Haus der Statistik
credits: Marina Resende Santos
The Beheading of the Fruit Fly (How will I know if you are truly a sentient being?). EN 15 Min
THE BEHEADING OF THE FRUIT FLY (How will I know if you are truly a sentient being?) is made of electromagnetic sound emissions of JUQUEEN, initially the fifth most powerful supercomputer in the world, located at the Forschungszentrum Jülich in Germany. Every operating computer radiates electromagnetic emission in relation to the computational tasks it is processing. Not every computer, however, turns out to be such a fantastic sound machine.
credits: Antye Guenther together with
Label: DE PLAYER, Rotterdam, DOB 105
Publisher: Fw:Books, Amsterdam

Water-drought patterns. 12 Min
The piece 'Water-drought patters' (2023) premiered today on Radio Otherwise presents a sound speculation about future environments transitioning from water to drought conditions. Sound recordings of impacts on surfaces and plants, water sounds and voices of organisms are processed and structured to develop alternative and imaginary patterns and listening perspectives. An interplay between higher-pitched textures and more sustained sounds express forces, flows and gestures, micro and macro appreciations of change.
credits: Eleni-Ira Panourgia