Archipel Stations Community Radio
The American archipelagos are extremely important because it was in these islands that the idea of Creolization, that is the blend of cultures, was most brilliantly fulfilled. Continents reject mixing whereas archipelagic thought makes it possible to say that neither each person's identity, nor a collective identity, are fixed and established once and for all. I can change through exchange with the other without losing or diluting my sense of self.
(Édouard Glissant)
Archipel Stations Community Radio is an itinerant webradio occupying venues worldwide, from where events are broadcast and programs from elsewhere are transmitted live. We are a public-spirited platform. Our focus is on sound and narrative, finding in these two realms strong foundations for emancipation and encounters of the personal and the political, along with oneself and otherness, through shared experience and art.
We welcome your contribution and encourage participants to share their sound art, music, storytelling, writing, experiences, podcasts of artistic, ecological, educational, social or political content, or simply their situated knowledges in whatever form that does not endorse hate speech or oppression in any way. We look forward to contributors of different backgrounds, ages, languages and who will transmit their material from all over the world.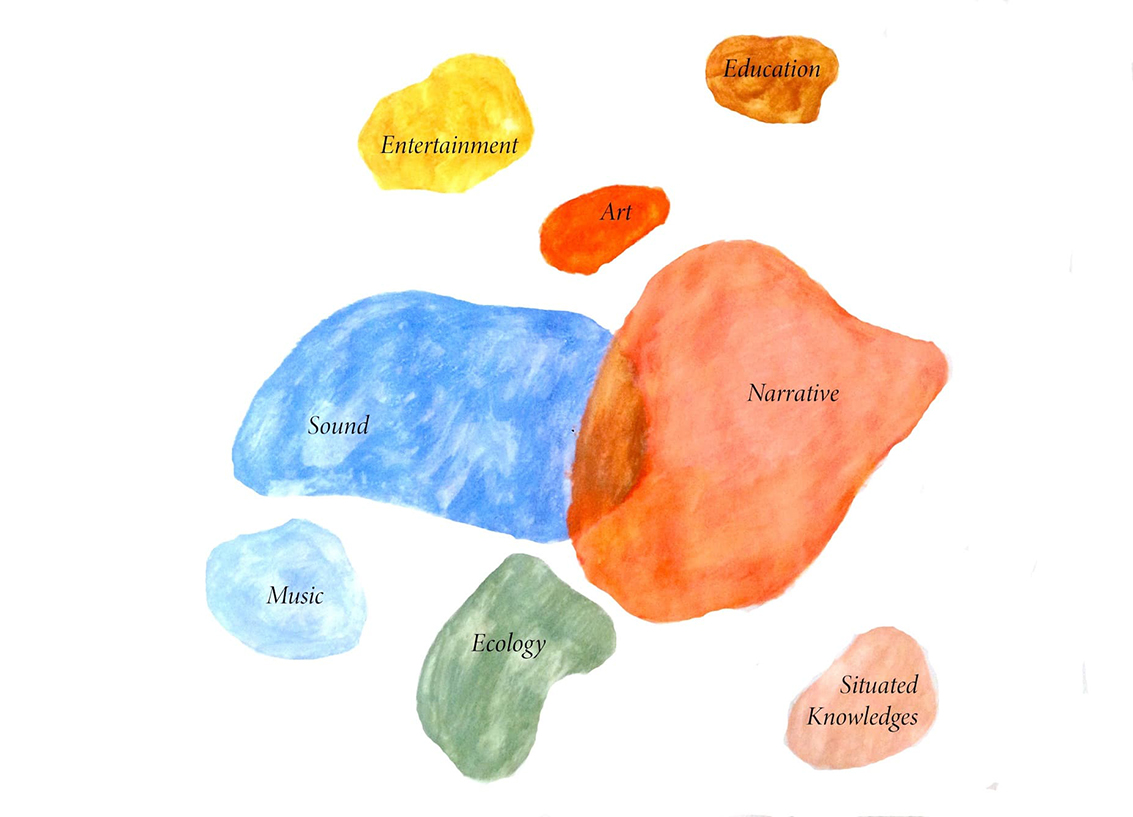 CONTRIBUTE:
Online form here
Send your proposals anytime and we will try to accomodate your contribution to our program.
The technical requirements are simple: all you need is a computer, microphone and internet connection. If you have any further questions just write us.
We are also looking for funding, partner venues and other kinds of support, please contact us if you have any tips or offers, or if you just want to reach us: radio@archipel.community
Project Direction: Monaí de Paula Antunes
Archipel residents: Niko de Paula Lefort, Kate Donovan, Ela Spalding, Silvia Noronha